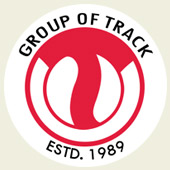 Track Cargo Pvt. Ltd.
Custom Clearance

---

We are able to effect Customs clearance and delivery anywhere in India, quickly and efficiently for almost any commodity. Up to-date knowledge of Customs regulations, national and international. Electronic access to Customs for fast clearance and delivery to final destination.

TCPL can file Customs entries in any Indian port and also handle your air and ocean exports and Imports from most Indian ports. TCPL's policy of personal attention provides you with custom solutions that meet your needs and not just a cookie cutter answer to your problem. TCPL handles all types of air and ocean cargo and routinely deals export and import sensitive cargo requiring an in-depth knowledge of complex Custom regulations and procedures.



Click here

to get a quote on affordable rates for our Custom Clearance and ask us about all of your Custom Clearance options.