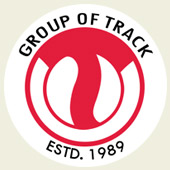 Track Cargo Pvt. Ltd.
About Track Cargo

---

Track Cargo Pvt Ltd. was established in 2000 and has been servicing the National Market place in the fields of International Freight Forwarding, both Air and Sea, import and export, Customs Brokers, local transport, storage and warehousing since 2000.

We are 100% Indian owned and have well-established offices in New Delhi (Head office), Mumbai, Kanpur and Lucknow. The founder Mrs. Reeta Srivastava remains actively involved in all aspects of Track Cargo's direction and growth, along with our many longstanding employees. Several, who have provided loyal service to Track Cargo and our customers since 2000.

Since we received our ISO 9001-2000 certification, this only proves our commitment and capability of the highest quality of service and standards. We welcome new clients, as well as celebrate our continued success of client satisfaction with our family of existing customers.

In International forwarding, our long established, world wide agency network offer our clients full cargo control, air or sea cargo consolidation, on-line auto order tracking and pre-alerting systems provide our clients with the most efficient and cost effective service available. Our customs clearance division provides a personalized service backed up by the latest automation systems available.

Our highly experienced customs brokers keep you up to date with tariff and customs department information while our operations staffs ensure smooth movement of your cargo through arrival gateways.


Track Cargo Pvt. Ltd. operate their own fleet of radio controlled vehicles - these vehicles range from small courier type units up to heavy articulated units Because we operate our own fleet, we offer our clients a more flexible and certainly extremely cost effective transport system. Bonded and free store facilities are available in each State.
Our emphasis has always been to deliver consistent, reliable and personalized service to our clients second to none.