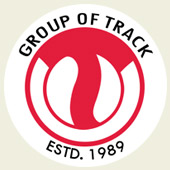 Track Cargo Pvt. Ltd.
Ocean Freight Forwarding Services

---

We provide a full range of ocean freight forwarding services.
We offer Full Container Load (FCL) and Less than a Container Load ( LCL) ocean freight forwarding services to and from most regions of the world. We are able to handle all types of cargo from Personal/Household Effects, to fast moving consumer goods, Industrial/Construction/engineering equipment, and Ships spares via our ocean freight service.
Our worldwide network of associates & agents ensures timely customs clearance and delivery in the in the country of destination.

Our Sea Freight Forwarding Services Include:
» Sea Freight Forwarder
» Warehousing Services, Distribution and delivery.
» Door to Door delivery.
» Custom brokerage.
» L.C.L Consolidation.
» F.C.L Consolidation.
» Order follow-up tracking systems.
» Supply chain tracking systems.
» Factory Stuffing.
» Multi-Model Transport Operators.
» Infrastructure and Services Facilities at all sea ports and Dry Parts.




Click here to get a quote on affordable rates for our Ocean Freight Forwarding Services and ask us about all of your Ocean Freight Forwarding Services options.